All profits from our sports coaching activities are ploughed back into our community projects.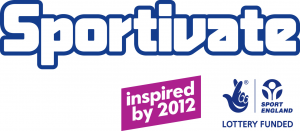 Sportivate Handball
Following a successful funding application to Sport England we're pleased to announce the launch of our Sportivate Handball project.
Sportivate funding aims to increase participation in sports for key target audiences, and we've chosen to support 11 – 18 year old females into enjoying sport outside their school curriculum. We're currently promoting our new project with local secondary schools and youth clubs ahead of running our first session in September 2015.
If you know anyone who fits our target audience and you think they could benefit from joining a social, fun, and engaging club, please ask them to contact Wayne Boardman at wayne@stepupfoundation.org.uk for further details.
Too many children fail to take part in sport because they can't afford the equipment. We change that by encouraging people like you to donate the kit you no longer use or need. We then redistribute your kit, and deliver free to attend coaching workshops, so that disadvantaged children are able to take part in sport and reap the many benefits.
Please contact us at hello@stepupfoundation.org.uk if you have kit that you'd like to donate.