Berkshire Strength Academy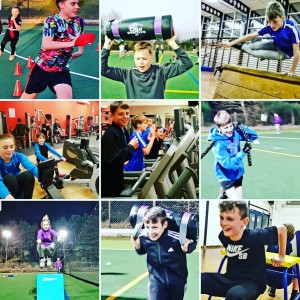 A club for children aged between 10 and 14 years old,who consider themselves to be a high level athlete at their chosen sport, and who want to take their training to the next level
Berkshire Strength Academy provides your child with an additional training session, that focuses on strength, agility, speed, endurance, flexibility, and recovery – all essential components of a sportsperson's training, whatever the sport. Each 90-minute session (reduced to 60-minutes for Summer Term 2020), has a different focus, with strength and endurance testing taking place on the first and final session each term, to ensure your child's development is monitored.
Athletes work in a group environment, yet are set individual challenges from a range of fun and exciting bodyweight circuit sessions, exhilarating bootcamp style activities, and will be taught how to safely use a range of free weights and resistance weights equipment. 
With access to an indoor gymnasium, fitness suite, astro pitch, and a field with an eight lane 400m track*, each week's actual location of the session differs, but we always meet outside the Edgbarrow School Reception building. Sessions starts at 5.30pm and ends at 7.00pm. Athletes need to dress for the weather, and bring a drink with them. PLEASE NOTE: For Summer Term 2020 we will train at St. Michael's School Field, Cedars Close, Sandhurst, GU47 8HF, and will operate two 1-hour long sessions starting at 5.00pm and 6.15pm.
Our sessions are not for the feint hearted, but for those who are prepared to put in 100% each week, to ensure they reap the rewards and continue their development in becoming outstanding athletes in their field.
*Summer term only
Summer Term 2020 bookings are now being accepted:
Week 1: Monday 29th June
Week 5: Monday 27th July
Cost: £40 per athlete
Places are limited to a maximum of 20, enabling athletes to be supported and guided on a more personal level.
Since launching in 2018 the Academy has been represented by high level athletes including:
Team GB Baseball player

Wimbledon Youth Football Academy player

Berkshire County Hockey player

Aldershot Football Academy players

Aldershot and Farnham District athlete

Berkshire County Cross Country runner

Bracknell Athletics Club athletes

Berkshire Youth Athletics Club athletes